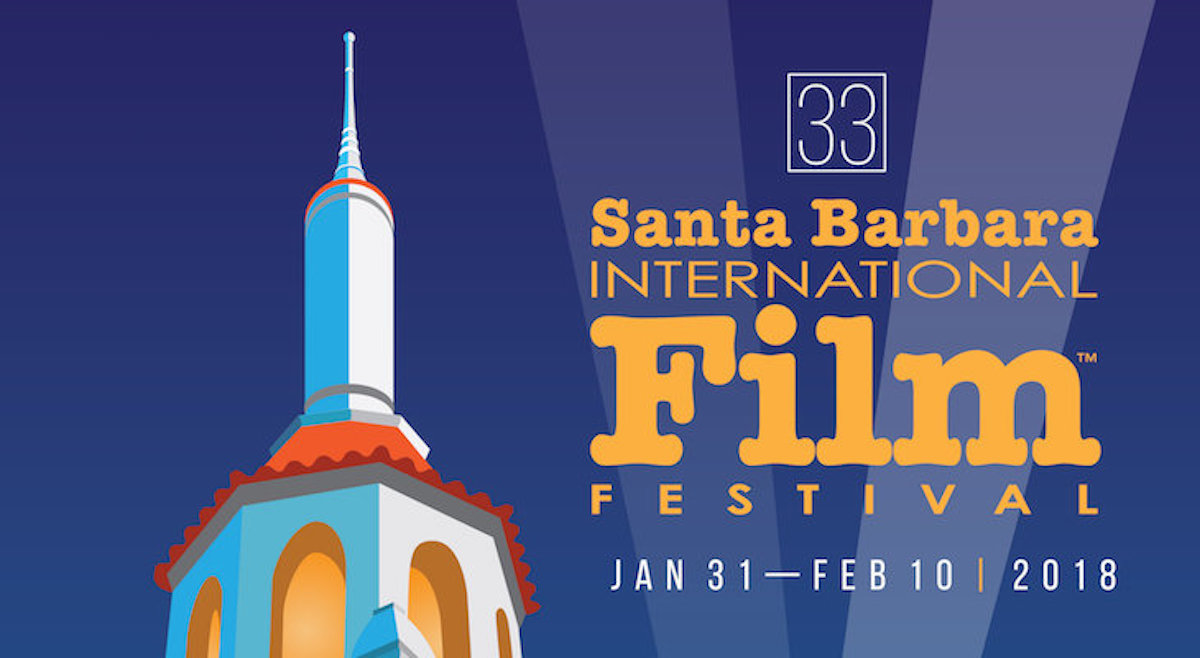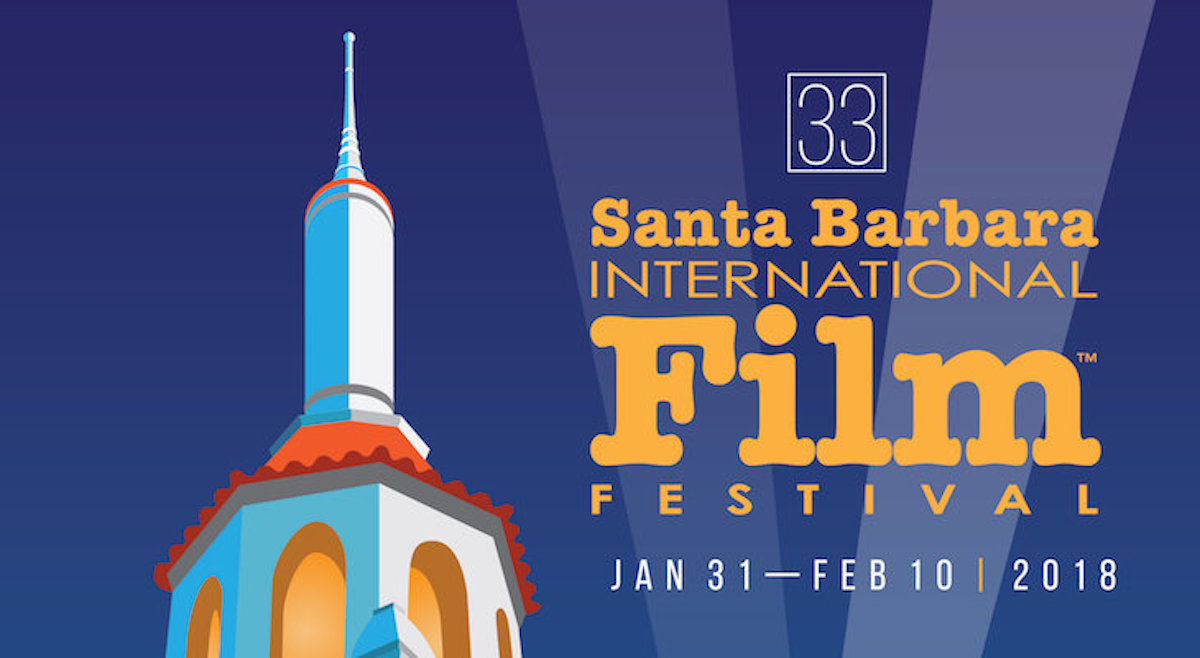 The Santa Barbara International Film Festival (SBIFF) has been taking place in our beautiful city for over 30 years. It features offers over 200 films, talks, tributes and events over the span of 11 days. I am proud to support this non-profit organization, which brings unique films from around the world to our local theaters. The festival promotes community outreach and educational programs for the appreciation of film. This year the festival celebrated its 33rd year.
To name just a few of the numerous films that came to town: Happy End, Call Me By Your Name, The Eternal Road, The Public, Skid Row Marathon, Fifty Springtimes, oh Lucy!, A Land Without Borders, Streetlight Harmonies, Gutland, Beartrek, Blue, Big Wata, Faces Places, Kim Swims, The Doctor From India, the Push, Wife and Husband (Moglie e marito), Tulipani: Love, Honour and a Bicycle, and Crossing the Channel.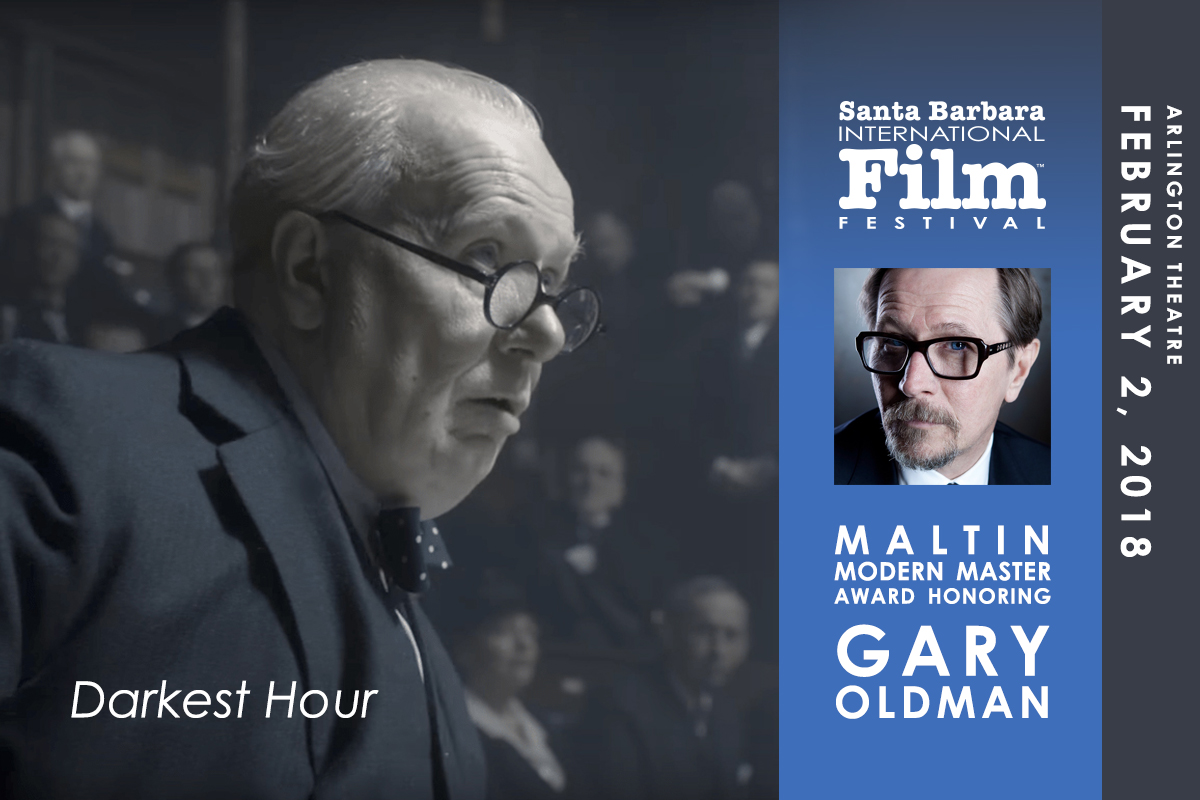 Gary Oldman received the Maltin Modern Master Award, the highest honor from the SBIFF which is given to someone who has "enriched the culture" of the film industry. He receives this award for his sensational role as British Prime Minister Winston Churchill in Focus Features' "Darkest Hour."
The Cinema Vanguard Award went to Willem Dafoe for his role as Bobby in Sean Baker's The Florida Project, an A24 Films release. Saoirse Ronan received the Santa Barbara Award for her role in Greta Gerwig's "Lady Bird."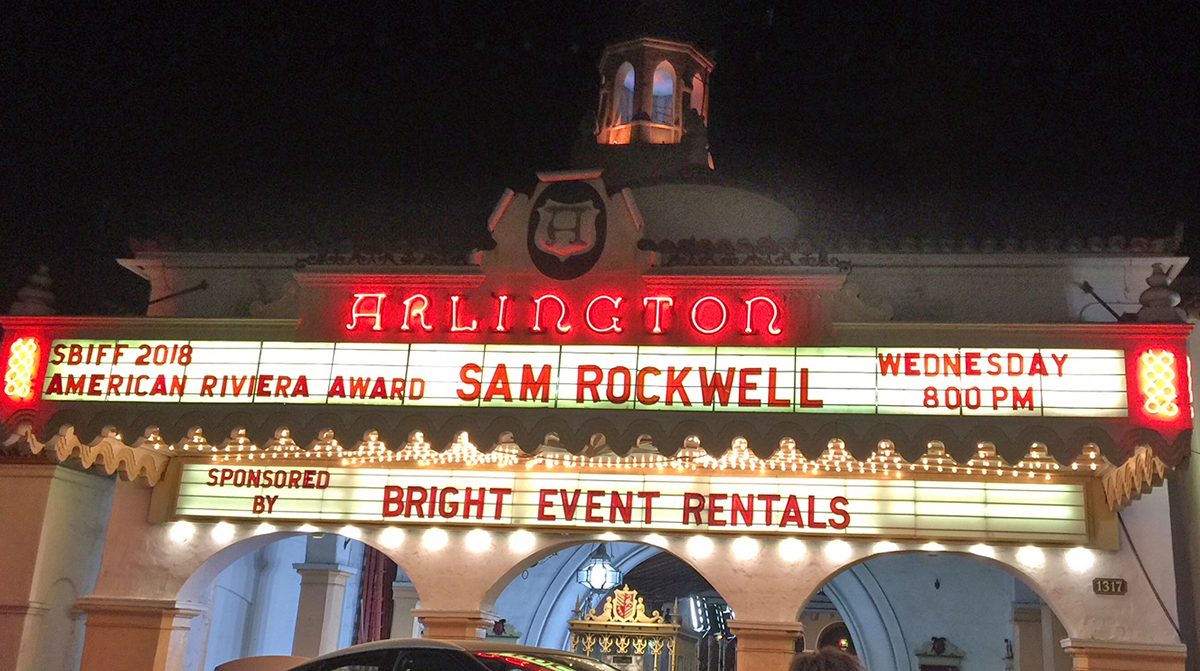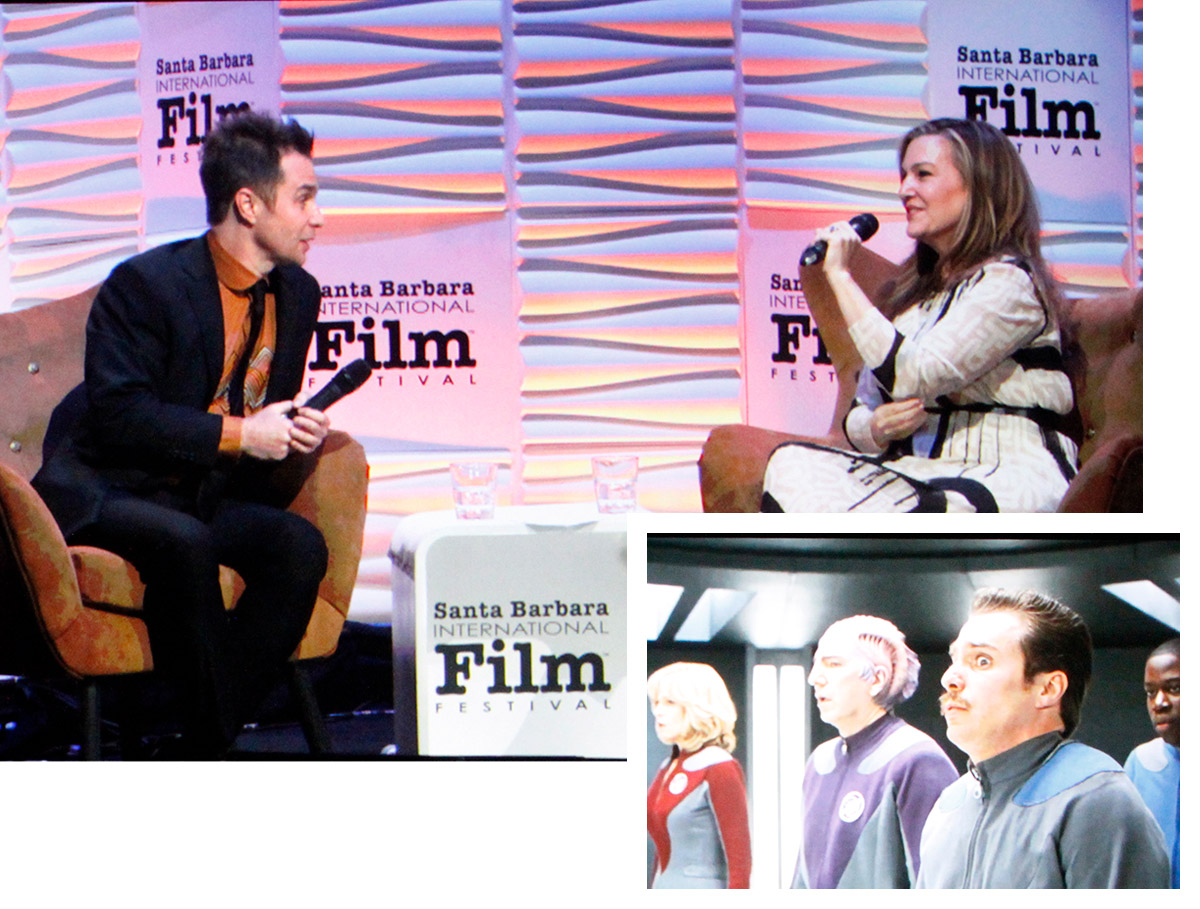 The American Riviera Award gave the outstanding achievement honor to Sam Rockwell. It was exciting to see his interview at the Arlington. He has such a broad range of roles and some great dance moves on film.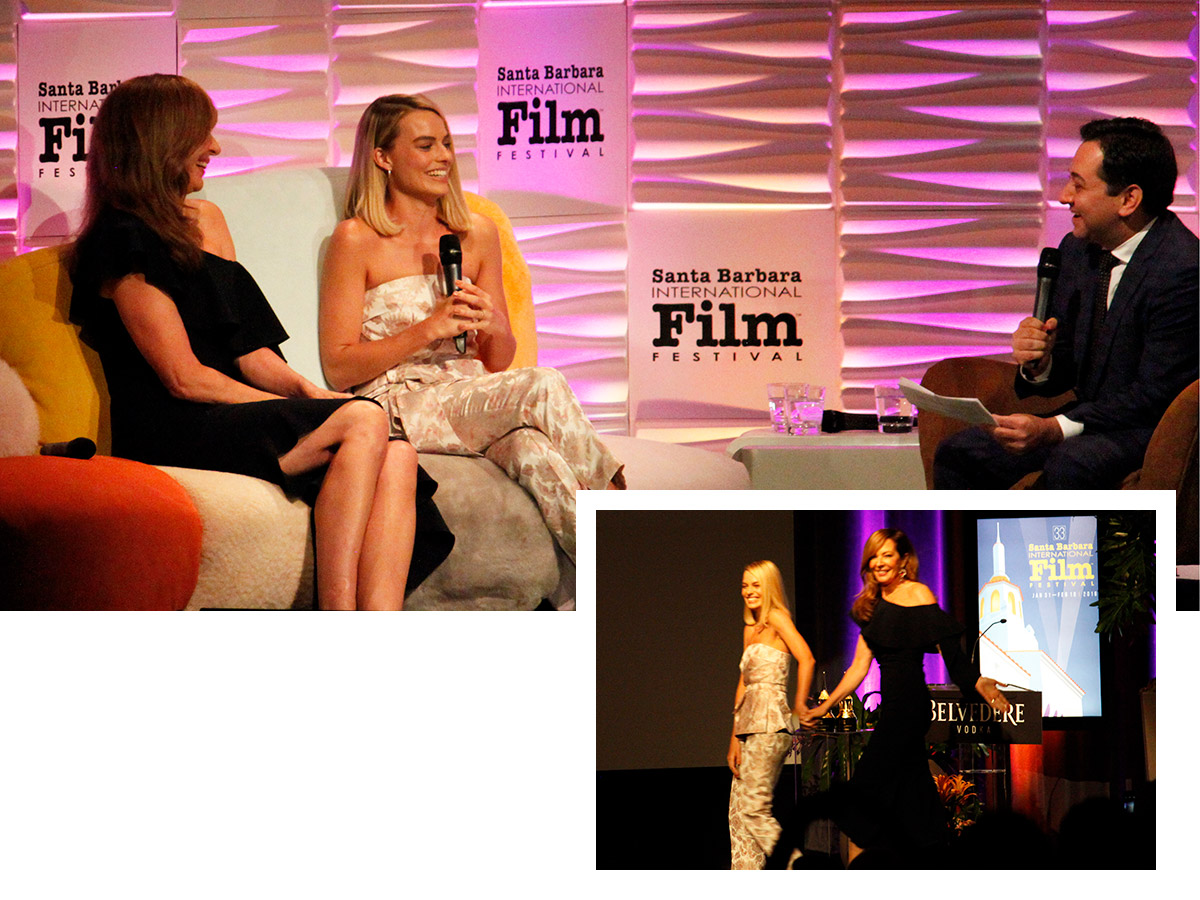 Margot Robbie and Allison Janney both received the Outstanding Performers of the Year Award. It was an inspiration to attend the interview of these very talented ladies at the Arlington Theatre.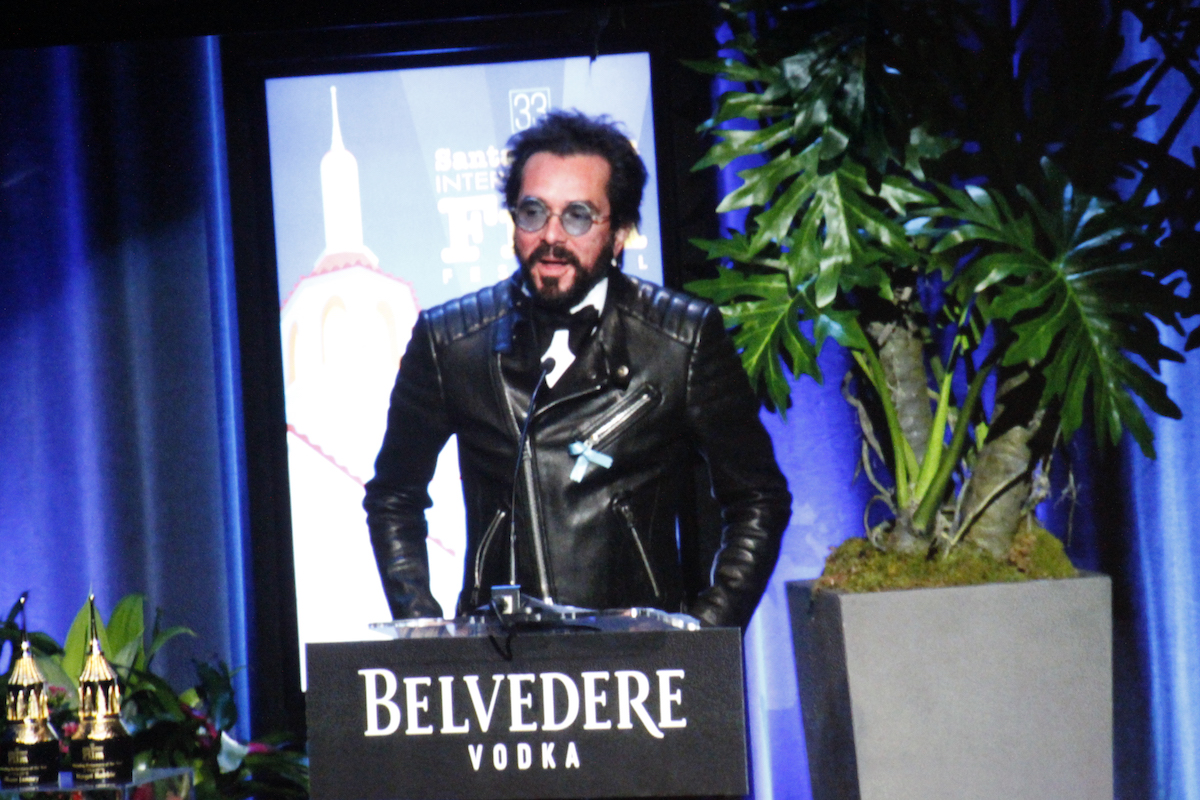 Many of the awards were introduced by SBIFF executive director Roger Durling.
The Virtuosos Award is given to a group of up-and-coming actors and this year the recipients were Daniel Kaluuya (Get Out), Gal Gadot (Wonder Woman), Hong Chau (Downsizing), John Boyega (Detroit), Kumail Nanjiani (The Big Sick), Mary J. Blige (Mudbound), and Timothée Chalamet (Call Me by Your Name).
Outstanding Directors of the Year award went to Christopher Nolan (DUNKIRK), Greta Gerwig (LADY BIRD), Guillermo del Toro (THE SHAPE OF WATER), Jordan Peele (GET OUT), and Paul Thomas Anderson (PHANTOM THREAD).
The Variety Artisans Award celebrates those who work in the production of the film and this year the recipients were:
Paul D. Austerberry – Production Design – The Shape of Water
Mark Bridges – Costume Design – Phantom Thread
Alexandre Desplat – Original Score – The Shape of Water
Rachel Morrison – Cinematography – Mudbound
John Nelson – Visual Effects – Blade Runner 2049
Tatiana S. Riegel – Editing – I, Tonya
Julian Slater, – Sound Mixing – Baby Driver
Arjen Tuiten – Makeup and Hairstyling – Wonder
Matthew Wood – Sound Editing – Star Wars: The Last Jedi
The SBIFF Closing Night featured short documentary films pertaining to our beautiful Santa Barbara. These were:
Chris Price and Casey McGarry's CASCARÓN
Ryan Slattery's CROSSING THE CHANNEL
Hallie Brown's OUT OF THE ASHES
Justin Gunn's A SOLSTICE IN SANTA BARBARA
John Klein's SOUL OF THE CITY
Danielle Cohen's THE TIPPING POINT
The festivities started with an opening night party at the picturesque Paseo Nuevo mall, with the first films showing January 31, and ended on February 10th. SBIFF Website