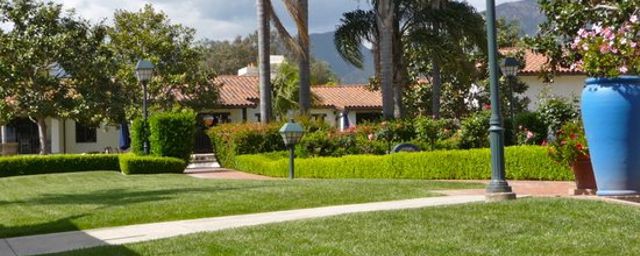 General Information
Samarkand currently has approximately 630 homes on 184 acres (0.74 km2) with a population of about 2000 people. The name Samarkand comes from an Old Persian word meaning "the land of heart's desire." It was first applied to a deluxe Persian-style hotel that was converted from a boy's school in 1920. Samarkand later became identified as its own neighborhood located between Las Positas, State Street, De La Vina, Oak Park and the Freeway. Earle Ovington built the first home here in 1920 at 3030 Samarkand Drive. As a pilot, Ovington established the Casa Loma Air Field with a 1,500-foot (460 m) runway that was used by legendary pilots, Lindbergh and Earheart.
History
During the 19th Century the Samarkand Hills were open cattle range. By 1910 they were co-owned by Harry A. Hollister, son of the famous pioneer Col. W. W. Hollister, and rancher A. C. Greenwell. The area was first subdivided in 1920 as the Casa Loma Tract. Many of its street names carry a Hollister flavor. Read More History
Neighborhood Association
The Association's mission is to provide a community voice to advise city officials, staff, school personnel and the community at large about community needs, events and concerns. Membership in the Association is open to residents and property owners within the area bounded by De La Vina Street on the north, Mission Creek on the east, U.S.101 on the south, and Las Positas Road on the west.
More information: Samarkand Neighborhood Association website
Contact Terry if you are interested in buying or selling prestigious luxury, mansions or estates. If you are looking for a home with gorgeous mountain or ocean views, or you have horses and want easy access to equestrian trails, Terry is the Broker REALTOR® for you.