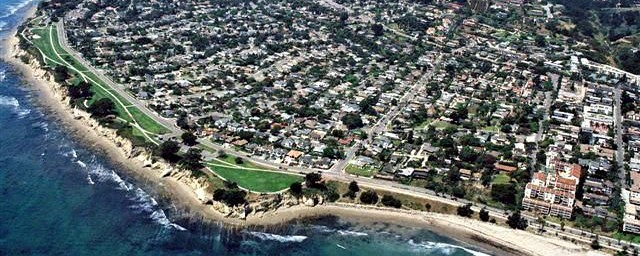 General Information
The Mesa stretches 2.5 miles (4.0 km) from Santa Barbara City College on the east to Arroyo Burro County Beach (or "Hendry's/The Pit" to locals) on the west. This is considered to be a desirable neighborhood due to its proximity to the ocean as well as the college. Residential development began here in the 1920s, but was interrupted by the discovery of the Mesa Oil Field. The field was quickly exhausted, and after the Second World War building of houses resumed, although the last oil tanks and sumps did not disappear until the early 1970s.
History
Over millenniums of time, sand, gravel and boulders scoured off the mountain walls were swept seaward by Mission and Sycamore creeks. They silted in the gulf to create a sedimentary floor on which the city of Santa Barbara was built. This left the eastern edge of the Mesa as a sheer drop-off, variously known today as the Mesa fault, the Mesa bluffs, or TV Hill. Read More History
Contact Terry if you are interested in buying or selling prestigious luxury, mansions or estates. If you are looking for a home with gorgeous mountain or ocean views, or you have horses and want easy access to equestrian trails, Terry is the Broker REALTOR® for you.