Congratulations to the Granada Theater's 90th Anniversary!
On Wednesday April 9th it was 90 years to the day when the Granada Theater first opened its doors to the public. There was a "Roaring 20's Event" organized to celebrate the historic Granada Theater's 90th Anniversary and I had the pleasure to participate in the festivities and this grand theater was sparkling brighter then ever.
The Granada Theater is a beautiful Santa Barbara landmark on State Street and over the years hosted many of the greatest entertainers and artists. In the last century Hollywood legends like Fred Astaire, Ginger Rogers, Ethel Barrymore, Will Rogers and Henry Fonda graced the stage among the history of world-class performers. Today Santa Barbara residence and visitors can choose from over 100 elite performances a year.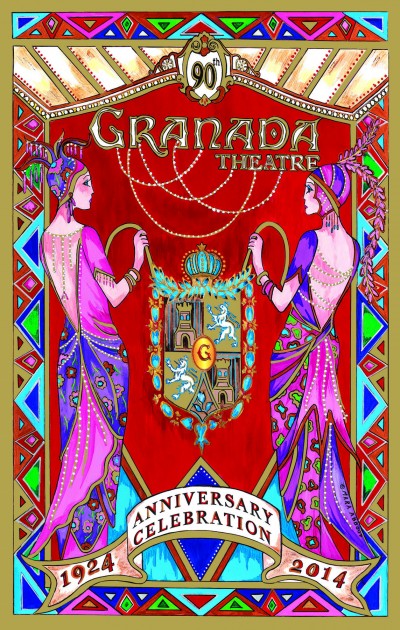 The spectacular poster to commemorate this grand event was commissioned by the Granada Theater from my dear friend and internationally recognized local artist Mara Abboud. Mara created this exceptional poster to reflect the 1920's style, and she captured the spirit of this bygone era beautifully.
Mara Abboud's unique paintings are admired and collected by many throughout the United States and Europe. Her paintings never fail to bring charm and admiration to art lovers of all ages.
After the performance Mara autographed the limited edition 90th anniversary Commemorative Poster.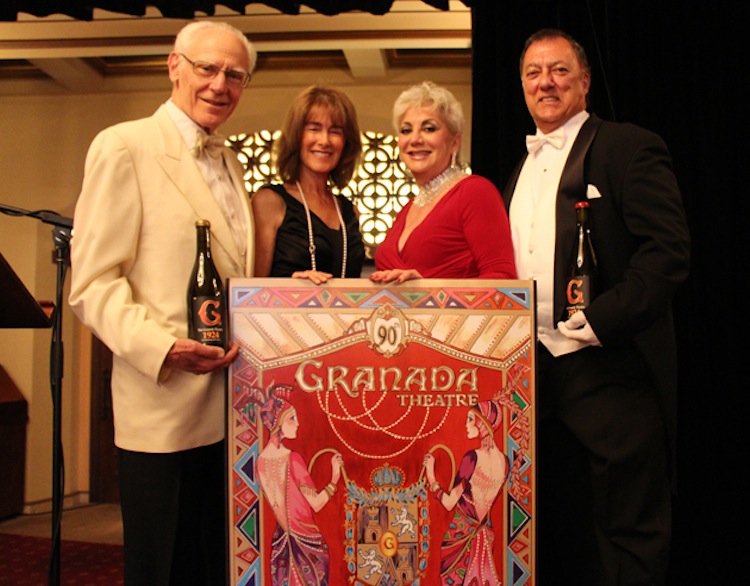 (Photo by Melissa Walker / Noozhawk)
It was wonderful to see so many good friends at this affair, among them the "Brilliant Star" honorees Michael and Anne Towbes, and also my longtime friends Betty and Joi Stephens, Eric and Nina Philips and Morrie and Irma Jurkowitz.
The highlight of this fabulous 90th Anniversary celebration on Wednesday night was the thrilling performance by "The Midtown Men".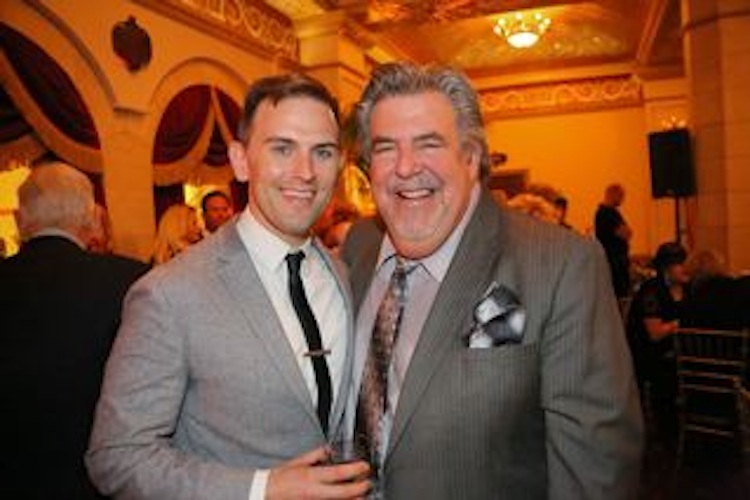 Michael Longoria  from "The Midtown Men" with Terry.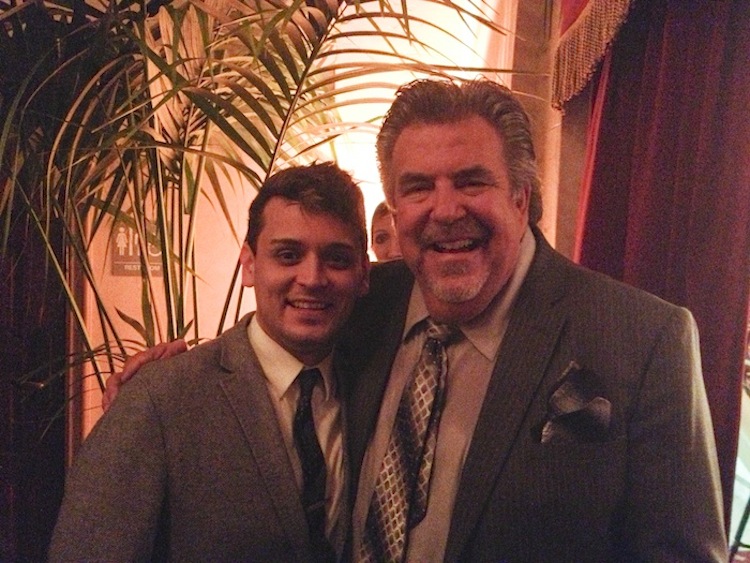 Daniel Reichard from "The Midtown Men" with Terry. (photo by Baron Spafford)
This group who took Broadway by storm, and were the original cast of "Jersey Boy's" brought magic to the audience with their "Sixties Hits" from The Beatles, The Rascals, Motown and much more.
More to enjoy from the Midtown Men on their website here.
In case you would like more information about the beautiful Granada Theater or would like to offer your support or volunteer,
here is the website: The Granada Theater
Best,
Terry