For those looking to travel from or to Santa Barbara, highway 101 has been closed since the flooding and mudslides occurred in Montecito. Our hearts go out to those affected by this tragedy and we are thankful for the tireless efforts of brave emergency responders. Downtown Santa Barbara and Goleta did not have mudslides, but they are unreachable from the south due to road closures. As of today Highway 101 is closed between Santa Barbara and Ventura and we are still waiting to hear when the road will open. It is speculated to be at least next week and until then there are alternative routes and methods of transportation available. This is the time support our community and local businesses so if you are planning a trip to our out of Santa Barbara there are still many options besides the roads.
By Train
Many people are taking the Amtrak Train at this time due to the Highway closures and you can find the schedules and costs on their website https://www.amtrak.com/home.html
From Santa Barbara to Ventura the fare is $15 and Business $25. It takes about 35 to 44 minutes, depending on departure time selected, however the trains may have some delays. From Santa Barbara to Los Angles Union Station the trip would be about 2 hours and 46 minutes to 3 hours and 7 minutes, depending on the departure times and there is a possibility of delays as well. Value tickets were $31, Flexible $47, Business $40 to $47 and Premium $104 to $259. The Amtrak bus service is not going to Oxnard at this time.
For up to date notices see the Pacific Surfliner updates on Twitter https://twitter.com/PacSurfliners
and Amtrak on Twitter https://twitter.com/amtrak
Driving
Alternate driving routes are given by KSBY news and Caltrans on this website. They suggest Highway 46 to Interstate 5 or Highway 166 to Interstate 5. Please see their website for details and warnings http://www.ksby.com/story/37260042/ways-to-get-around-the-highway-101-closure
For an interactive street map visit   http://quickmap.dot.ca.gov/
Highway 101 is open north of Santa Barbara. Highway 154 and 1 are open as well.

Ferry
The Island Packers and Condor Express ferry boat companies are offering an emergency ferry service between Santa Barbara Harbor and Ventura Harbor. The cost is $32 for adults and the trip takes about 1 hour and 30 minutes.
You can get tickets online at Condor Express http://condorexpress.com/101-closure-emergency-ferry-service/
The Island Packers have a separate website and ticketing, which is at this link http://islandpackers.com/ventura-santa-barbara-emergency-shuttle-information-page/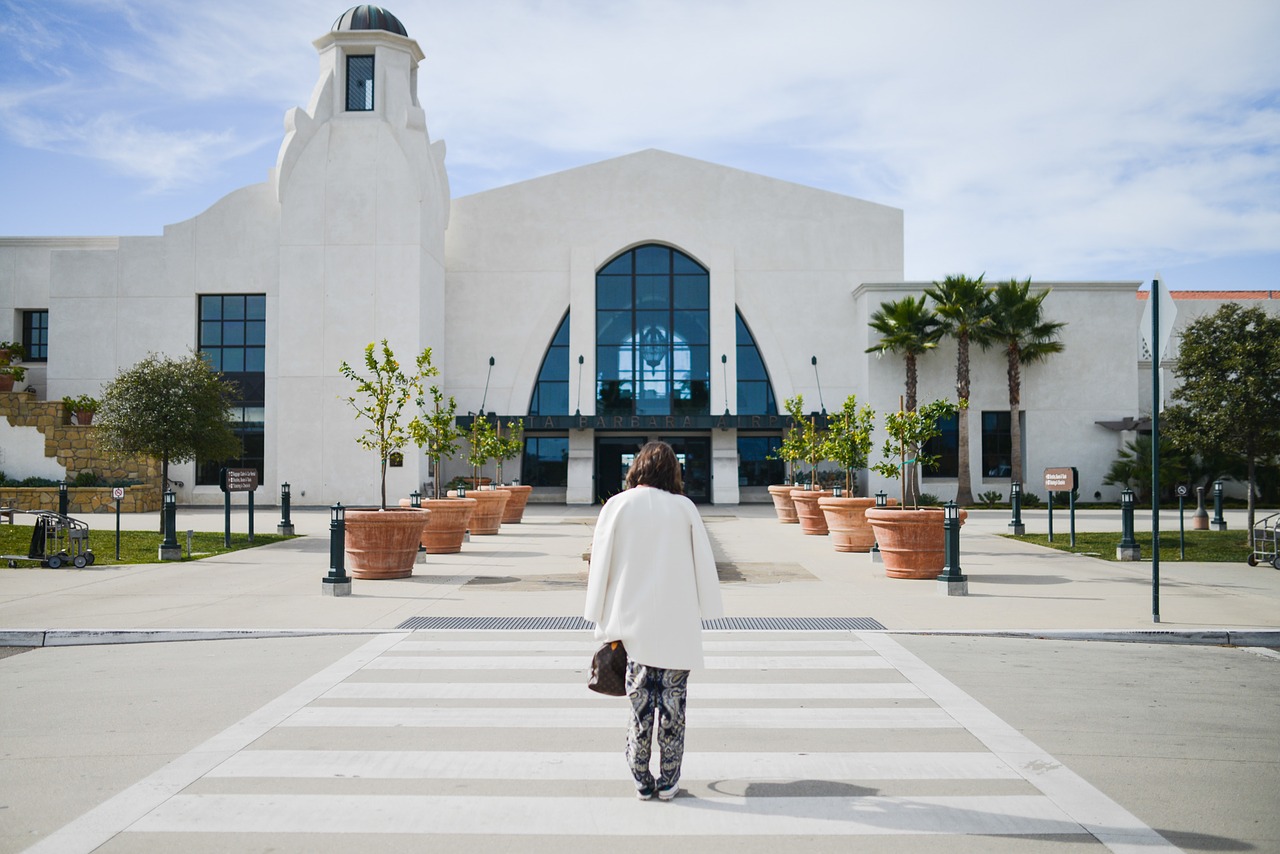 Flight
A flight from Los Angeles LAX Airport to Santa Barbara Airport is about $220 to $345 for Economy and $801 for First Class. From Santa Barbara Airport to Los Angeles LAX Airport flights vary $170 to $400, depending on the day. It takes about 1 hour and 3minutes flight time for nonstop and 4 hours with one stop.
You can check the flights online here https://www.santabarbaraca.gov/gov/depts/flysba/default.asp
Hotels
The hotels are open in parts of Santa Barbara and many local hotels are offering special rates for storm evacuees. You can find a list on this link https://santabarbaraca.com/content/uploads/2018/01/Storm-Evacuee-Hotel-Rate-List.UpdatedCH1.12.18.pdf
If you are planning a trip please call your choice of hotel ahead to make sure it is available.
For County of Santa Barbara information and updates visit https://www.countyofsb.org/
The information of transport costs and types on this website are provided as a convenience only. Check the individual websites of the various transport modes for current prices and schedules.
Please travel carefully and let us know if you have any other transportation suggestions.